Meet the Surgeon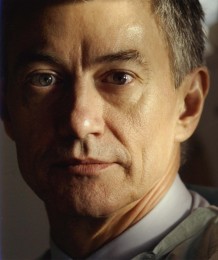 Mr Geoffrey R Wilson
Mr Wilson has over 25 years experience as a Plastic Surgeon, specialising in reconstructive plastic surgery, cosmetic procedures and hand surgery. Completing his medical training at Cambridge University and St George's hospital, London, and qualifying in 1976, he furthered his career by obtaining a Fellowship in Plastic Surgery in 1991 and training in numerous specialist hand surgery units both in the UK and Australia.
He held the post of Consultant Plastic Surgeon at the Chelsea and Westminster Hospital for 15 years during which time he received a Clinical Excellence Award, and has written several research articles and publications linked to his work. He now runs private clinics in Surrey.
Mr Wilson is a full member of the British Association of Aesthetic Plastic Surgeons (BAAPS), the British Association of Plastic Reconstructive and Aesthetic Surgeons (BAPRAS), and the British Society for Surgery of the Hand (BSSH).
Mr Wilson personally carries out all procedures and consultations, and has a team of highly qualified nurses and patient care advisors to support you throughout your decision making, treatments and aftercare.