Product Reviews
As SMSS we like to practice what we preach, so we tried and tested some of our Image Skincare products on the understanding that people give us some feedback. Here's what they had to say: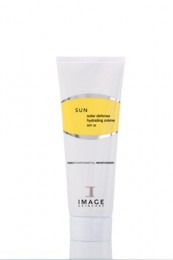 SUN Solar Defense Hydrating Creme SPF30
Everyday Moisturizer/Sunscreen. Mega-hydrating. Maximum UVA/UVB protection
"This rich creme moisturiser absorbs easily with no greasiness and leaves your skin feeling soft not sticky. It's delicate fragrance is great for everyday wear as it does not smell like traditional sunscreens. Fantastic product for those who want to save time and use just one product every morning for both moisturisation and sun protection."
Ormedic Balancing Bio-Peptide Creme
An organic blended bio-peptide creme that delivers essential anti-aging nutrients and vitamins to the skin. Organic Japanese Green Tea, mango shea butter, apricot and cucumber restores and balances the skin.
"This smooth and lightweight creme glides on and absorbs quickly. From the first day of use people commented on how my skin was glowing and after a few weeks my sensitised skin had been soothed and any irritations and redness I had calmed. You also only needed a small amount so the product lasted for months."